PARTNER
UNIVERSITY
Accreditation/Memberships
SSBM Geneva has different accreditations and certifications for its educational programs that we achieved either directly or by partnering with various internationally accredited institutions. We invite you to carefully review the below accreditations for the specific programs that we are running directly or with our partners. For example, for the Bachelor programs, SSBM Geneva is an OTHM authorized center and delivers an accredited UK degree that is awarded by the University of Chichester, UK.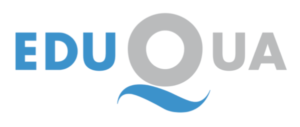 Swiss quality label for further education institutions (EduQua)
SSBM Geneva is EduQua certified.
Swiss quality label for further education institutions (EduQua) (in German: Schweizerisches Qualitätszertifikat für Weiterbildungsinstitutionen "EduQua" ), is the Swiss national quality assurance body and the first Swiss quality label geared towards adult continuing education. EduQua is an accreditation body recognized and supported by the Swiss Confederate Government; it's the first quality certification for public and private educational institutions in Switzerland. EduQua is the premier quality assurance body accreditation scheme for continuing education. The Swiss Conference of Cantonal Ministers of Education (EDK) endorses eduQua as an officially recognized quality assurance scheme.
EduQua quality label can be received only through a recognized inspection body by the Swiss Accreditation Bureau SAS (Schweizerischen Akkreditierungsstelle SAS) under the Swiss State Secretariat for Economic Affairs SECO which is part of the Federal Department of Economic Affairs, Education and Research.
ACBSP: The Accreditation Council For Business Schools & Programs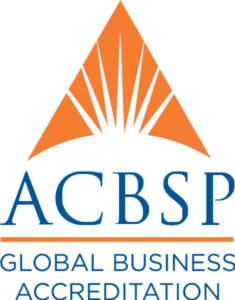 ACBSP is a leading specialized accreditation body for business education. Its mission is to promote continuous improvement and recognize teaching excellence in the accreditation of business education programs throughout the world. ACBSP accredits business, accounting, and business-related programs at the associate, baccalaureate, master, and doctorate degree levels. ACBSP is recognised by the US-CHEA Council for Higher Education Accreditation. SSBM Geneva is member of the Accreditation Council for Business Schools and Programs (ACBSP).
OTHM Authorized Center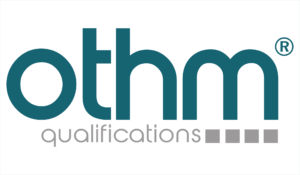 SSBM Geneva is an authorized OTHM center ,which is a UK based Awarding Organisation approved and regulated by Ofqual (Office of the Qualifications and Examinations Regulation). 
Executive Doctor of Business Administration (DBA) program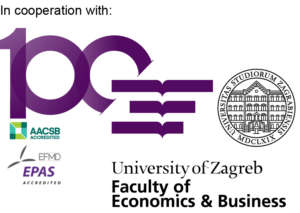 The Executive DBA program is delivered in cooperation with the Faculty of Economics & Business, University of Zagreb, Croatia that is a publicly recognized university in Croatia with a double world-known accreditation AACSB and EPAS. The Association to Advance Collegiate Schools of Business (AACSB) accreditation is known worldwide as the most highly esteemed form of accreditation an institution and its business programmes can earn. AACSB's mission is to foster engagement, accelerate innovation, and amplify impact in business education. AACSB Accreditation is the benchmark of quality worldwide and most widely sought after by business schools—less than 5% worldwide have earned the achievement.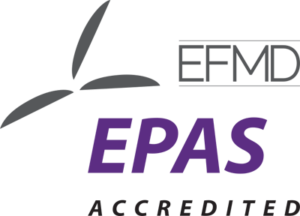 Top-Up Programmes (BBA and MBA)

The Bachelor and MBA (Top-Up Programmes) are validated and awarded by the University of Chichester and are delivered through the London Graduate School.
Swiss Notarial Validation
SSBM Geneva can assure that the diploma and transcript of the program of study will be stamped and registered by a Swiss notary.
We are operating under European and American educational standards.
SINGHANIA UNIVERSITY
Arunodaya University
University Overview
Established in 2014, Arunodaya University is a private higher-education institution located in the small city of Itanagar (population range of 50,000-249,999 inhabitants), Arunachal Pradesh. Officially recognized by the University Grants Commission, India, Arunodaya University is a coeducational Indian higher education institution. Arunodaya University offers courses and programs leading to officially recognized higher education degrees in several areas of study. See the uniRank degree levels and areas of study matrix below for further details. Arunodaya University also provides several academic and non-academic facilities and services to students including a library, as well as administrative services..
Arunodaya University, Arunachal Pradesh was established by The State Legislature and is approved under the UGC Act 1956 vested in 2014, with programs for Degrees, Diplomas, and Certificates ranging from Under graduation, Bachelor's, Post-graduation, Ph.D., and M.Phil. The Institution has been established to provide the growing needs of higher education in the country. 
Latest Update:
May 20, 2020: Applications for Arunodaya University admissions 2020 are now open on the official website.
Arunodaya University was established in 2014under the Arunachal Pradesh Act No-13 of the Arunachal Pradesh State Government. Located in Itanagar, Arunachal Pradesh, it is accredited by the University Grants Commission (UGC) and Directorate of Higher & Technical Education, Itanagar.
This University offers a vast range of degree, diplomas, and certificates courses at UG, PG, doctoral and diploma-level. Affiliated to Government of Arunachal Pradesh, it has also gained accreditations from the All India Council for Technical Education (AICTE) and Bar Council of India (BCI) for some of its courses offered.
Arunodaya University Highlights
Year of establishment

2014

Campus

Itanagar

Recognised by

UGC, AICTE, BCI

Modes of education

Full-time, Part-time

Number of courses offered

156 courses across 16 streams

Types of scholarships

– Merit-based Scholarships

– Scholarships for Top Rankers

Highest salary offered (2017)

Rs 7 LPA

Affiliation

Government of Arunachal Pradesh

Official website

www.arunodayauniversity.ac.in

Gender intake

Co-ed

Application mode (when admissions are open)

Online/Offline
Arunodaya University Admission Process
Arunodaya University admission 2020 process is conducted in online as well as offline modes. Students can either visit official website i.e. www.arunodayauniversity.ac.in or can submit the admission form at the University campus. Admission to all the courses offered by Arunodaya University is granted basis candidate's score in previous qualifying exam or performance in entrance test and personal interview conducted by the University.

| | |
| --- | --- |
| Established  | 2014, Private Institute |
| Accreditations | UGC, AICTE, AISHE, BCI |
| Types of Programs | UG, PG, and Doctoral |
| Admission Criteria | Entrance Exam, Application Form |
| Official Website | https://arunodayauniversity.ac.in/ |

he School of Distance Education and Learning (SODEL) of Jaipur National University was established in the year 2008-2009. In September, 2009 the University got approval from DEC and the Joint Committee of AICTE-UGC-DEC to start various programmes of studies at Under Graduate and Post Graduate levels. Easy access & quality assurance have been the motto of the School of Distance Education & Learning, and has all along maintained parity with education offered to regular students in colleges and universities. The students are provided quality study material in Self Learning format. In addition to this counselling is provided by qualified and experienced academic counsellors. One of the great advantages of Distance Learning is that it provides a viable and affordable alternative to conventional mode of education, especially for those, who for several socioeconomic, family and geographic constraints, could not get education despite their high motivation and genuine aptitude for studies, and also for those who do not have time for education through conventional mode because of their personal, professional and family obligations.
Advantages of Distance Education
Learning at your own pace, speed and convenience
Just-in-time learning; more opportunities to learn the latest and the updated study materials
Reaching the unreached; reaching those with restricted mobility (drop-outs, housewives, handicapped, elderly people).
Accessibility for those with family responsibilities (parents with young children at home)
Exposure to telecommunication technology and access to media-rich learning environment
Salient Features of Distance Learning
Age No Bar
Flexibility in rules and regulations
Admissions twice a year, in calendar year (January batch) and academic year (July batch).
Quality print material is provided by the university in SLM format only in English language.
Well defined minimum and maximum duration of each programme
Study based on credit system and students are at ease to accumulate credits as per their convenience and availability of time.
Evaluation of students on the basis of Internal assignments (30% weightage) and Term-EndExamination (70% weightage).
Self Learning Material (SLM)
The Self Learning Material (SLM) is specially designed to provide space for reflection, introspection and critical thinking. SLM in print is delivered at the door step of the learner and contains much more than just information. SLM prepared by the University has the following characteristics:
Clearly states objectives and learning outcomes
Contents divided into various headings and subheadings that cover each learning objective
Self Learning Exercises and check your progress questions are inbuilt in the study material
Unit structure has been given in the beginning of the unit
Provides plenty of examples, charts, graphs, tables and equations wherever necessary
At the end of each unit summary, glossary has been provided.