PARTNER
UNIVERSITY
Accreditation/Memberships
SSBM Geneva has different accreditations and certifications for its educational programs that we achieved either directly or by partnering with various internationally accredited institutions. We invite you to carefully review the below accreditations for the specific programs that we are running directly or with our partners. For example, for the Bachelor programs, SSBM Geneva is an OTHM authorized center and delivers an accredited UK degree that is awarded by the University of Chichester, UK.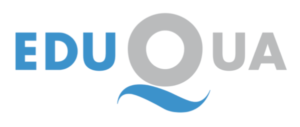 Swiss quality label for further education institutions (EduQua)
SSBM Geneva is EduQua certified.
Swiss quality label for further education institutions (EduQua) (in German: Schweizerisches Qualitätszertifikat für Weiterbildungsinstitutionen "EduQua" ), is the Swiss national quality assurance body and the first Swiss quality label geared towards adult continuing education. EduQua is an accreditation body recognized and supported by the Swiss Confederate Government; it's the first quality certification for public and private educational institutions in Switzerland. EduQua is the premier quality assurance body accreditation scheme for continuing education. The Swiss Conference of Cantonal Ministers of Education (EDK) endorses eduQua as an officially recognized quality assurance scheme.
EduQua quality label can be received only through a recognized inspection body by the Swiss Accreditation Bureau SAS (Schweizerischen Akkreditierungsstelle SAS) under the Swiss State Secretariat for Economic Affairs SECO which is part of the Federal Department of Economic Affairs, Education and Research.
ACBSP: The Accreditation Council For Business Schools & Programs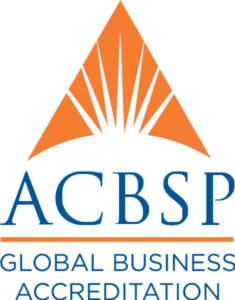 ACBSP is a leading specialized accreditation body for business education. Its mission is to promote continuous improvement and recognize teaching excellence in the accreditation of business education programs throughout the world. ACBSP accredits business, accounting, and business-related programs at the associate, baccalaureate, master, and doctorate degree levels. ACBSP is recognised by the US-CHEA Council for Higher Education Accreditation. SSBM Geneva is member of the Accreditation Council for Business Schools and Programs (ACBSP).
OTHM Authorized Center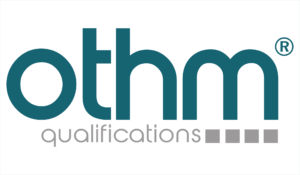 SSBM Geneva is an authorized OTHM center ,which is a UK based Awarding Organisation approved and regulated by Ofqual (Office of the Qualifications and Examinations Regulation). 
Executive Doctor of Business Administration (DBA) program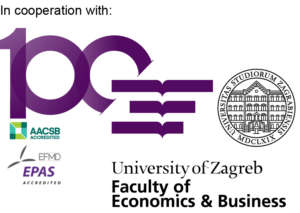 The Executive DBA program is delivered in cooperation with the Faculty of Economics & Business, University of Zagreb, Croatia that is a publicly recognized university in Croatia with a double world-known accreditation AACSB and EPAS. The Association to Advance Collegiate Schools of Business (AACSB) accreditation is known worldwide as the most highly esteemed form of accreditation an institution and its business programmes can earn. AACSB's mission is to foster engagement, accelerate innovation, and amplify impact in business education. AACSB Accreditation is the benchmark of quality worldwide and most widely sought after by business schools—less than 5% worldwide have earned the achievement.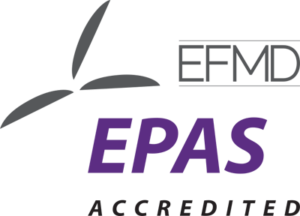 Top-Up Programmes (BBA and MBA)

The Bachelor and MBA (Top-Up Programmes) are validated and awarded by the University of Chichester and are delivered through the London Graduate School.
Swiss Notarial Validation
SSBM Geneva can assure that the diploma and transcript of the program of study will be stamped and registered by a Swiss notary.
We are operating under European and American educational standards.